Microsoft Expands AI Chatbot Copilot to Windows 10 Preview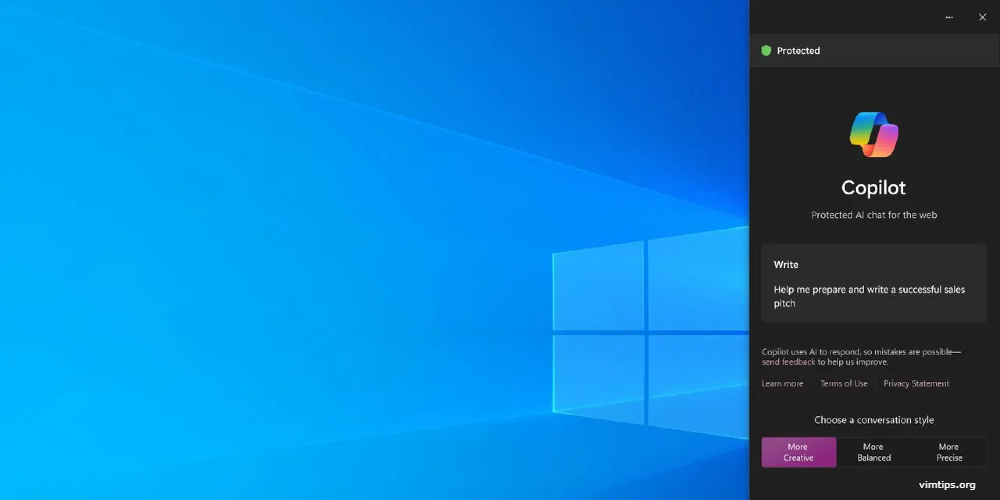 Microsoft's AI-enhanced chatbot, Copilot, is poised to make its debut on Windows 10, starting with the upcoming version 22H2. Members of the Windows Insider program will soon be able to interact with Copilot on Windows 10, engaging via typing or speaking to the virtual assistant accessible through the taskbar icon.
Although the Copilot experience on Windows 10 may be slightly diminished compared to its Windows 11 counterpart—it won't initially manage tasks such as personalizing settings or opening apps—Microsoft suggests that these features may be integrated in the future. The decision to extend Copilot to Windows 10 finds its rationale in userbase size; Windows 10 still boasts about a billion active monthly users, far surpassing Windows 11's 400 million. This vast audience presents a compelling opportunity for developers to craft Copilot plug-ins that cater to both user groups, boosting the appeal for development investment.
Copilot's Windows 10 introduction is tailored for systems operating Windows 10 Home or Pro versions, given they're equipped with a minimum of 4GB of RAM and support a 720p display resolution. However, certain editions—specifically Enterprise, Education, and managed Pro versions—are excluded from this current update phase. Additionally, the initial rollout is region-specific, with North America and select areas across Asia and South America being the eligible markets. European users will have to wait, as the release does not include this region at present. Microsoft has indicated that Copilot's availability is expected to grow, encompassing more markets over time.
In conclusion, the introduction of Microsoft's AI chatbot, Copilot, to the Windows 10 operating system marks a significant expansion of the virtual assistant's reach. As it becomes available in preview for users within the Windows Insider program, the feature promises to imbue Windows 10 with new functionalities akin to its more contemporary counterpart, albeit with some initial limitations. This strategic move is set to capitalize on Windows 10's extensive user base, potentially driving innovation and development in AI capabilities. As Microsoft continues to evolve Copilot, the anticipation for broader feature integration and global market availability underscores the company's commitment to enhancing user experiences across its operating system platform.